Grant Burkhardt
Marketing Communications Associate
Grant serves as Marketing Communications Associate where he assists in leading firm communications strategy including brand management, thought leadership, content marketing, and client engagement.  Grant is active in brand development strategy, client research, thought leadership development, and firm marketing.  Grant produces the Harris Search Associates Innovators podcast which features interesting conversations with global thought leaders in the areas of higher education and research, engineering, technology, and the health sciences and provides our listeners an opportunity to benefit from lessons learned from the national leaders changing the landscape of innovation and discovery.  
Grant holds a Bachelors of Science degree with a concentration on Broadcast Journalism from Ohio University and Master's degree with a concentration on Entrepreneurship from the Global Business School Barcelona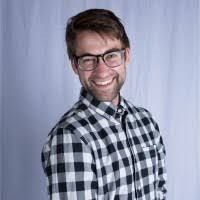 Harris Search Associates - an IIC Partners member firm, is a leading global higher education executive search and board advisory consulting firm with 44 offices in 33 countries worldwide. Our higher education executive search practice is focused on identifying and attracting leaders to support the growth of clients in the areas of research, science, engineering, academic medicine, and healthcare enterprises. Clients include the foremost universities, research parks, institutes, academic medical centers, and healthcare organizations driving global innovation and discovery.